Latest News
22/06/2010
The Modern World Gallery.The UK`s first Mod Art Gallery.Opening Saturday 26Th June @ 283 Madeira Drive at 2p.m.

PHOTOS NOW AVAILABLE - Click here
---
16/06/2010

Boys back in the studio shortly to record three new tracks. Andy Lewis has given Steve a song - this will be included in the next session. Also, a possible co-write.
---
16/06/2010
Harry Goodwin`s book launch/exhibition was a great success. Some of his great photos below: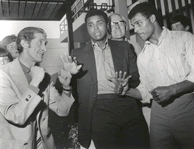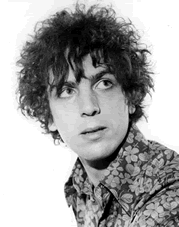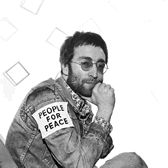 Muhammad Ali
Syd Barrett
John Lennon
---
16/06/2010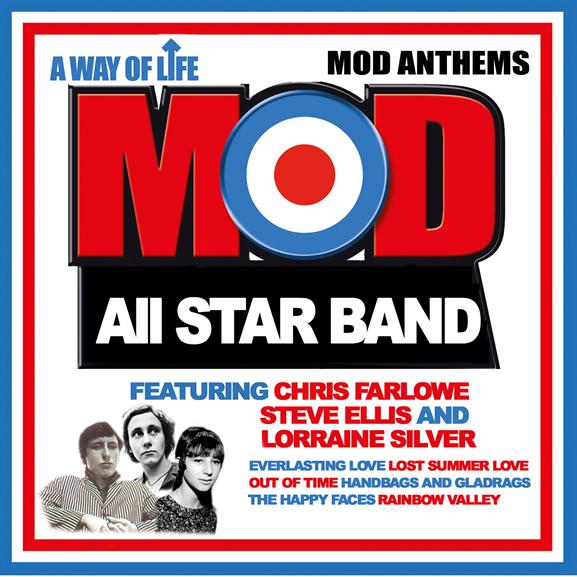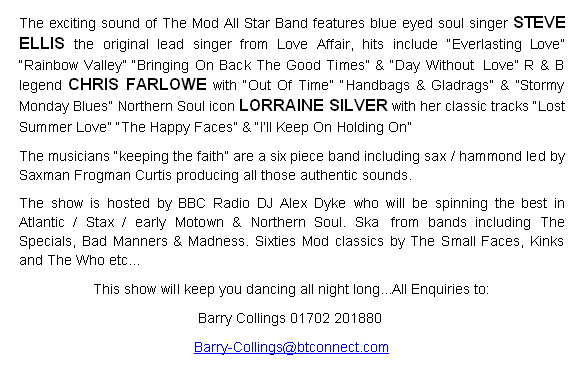 Dates to Follow...
---
28/04/2010


This coming Friday, Harry Goodwin`s exhibition opens at the Victoria and Albert Museum.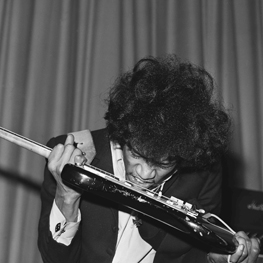 Jimi Hendrix. Photo: Harry Goodwin
---
28/04/2010


Chris Farlowe played the Komedia in Brighton last Saturday. He invited Steve onstage to sing.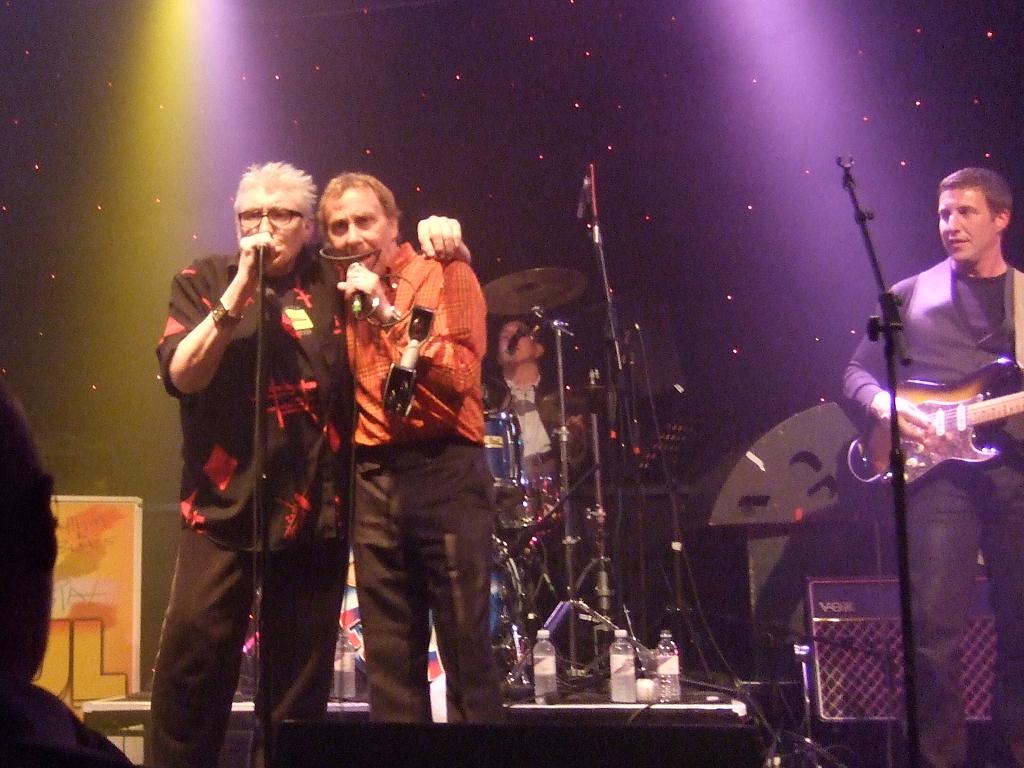 ---
28/04/2010


To celebrate the release of Paul Wellers new album Wake Up The Nation, Paul has compiled a playlist which you can hear on the Q Music website, along with interviews and articles.
---
17/04/2010


Great book by Paul `Smiler` Anderson and Damian Jones. Smiler is currently working on the definitive book of Mod, no title yet. This will be a blast. - watch this space.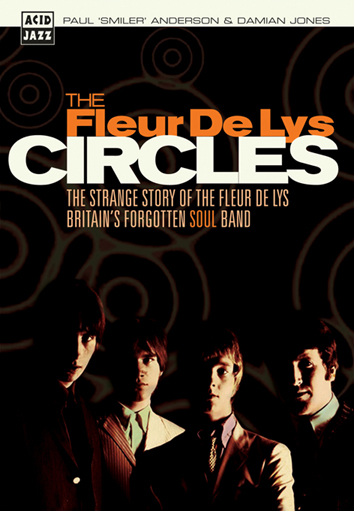 ---
28/02/2010


Polishing the sat nav, and breaking out the supplies of overcoats, Steve and the boys are heading up to The Hideout Studios soon to complete the album. Still looking for two new songs, if you got anything, send em!
---
28/02/2010


Steve has been working on his book and Paolo Hewitt is being of great assistance. Should be available, if there is a prevailing wind, later this year.

Watch this space for updates...
---
28/02/2010


Harry Goodwin V&A Exhibition 2010


As previously mentioned, we now have a date regarding the exhibition of Harry Goodwin photographs. This will be on April 30th.

The book, of the same, by Alwyn Turner is available on pre-order at waterstones and is released on 1st April.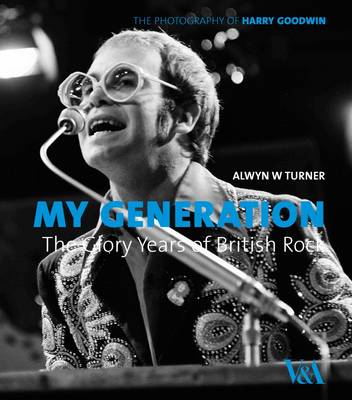 ---
28/02/2010


Local writer Charlie McQuaker has penned his first book. In the shops soon.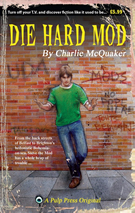 ---
06/12/2009


The edit of the upcoming documentary, which Steve has been working on throughout the year is under way. Only two more interviews to complete - one with Dean Powell and Frank Warren (renowned boxing promoters, and friends) and, housewives choice, the one and only Mr Dale Winton - who it transpires is a big fan of Steves music.



Dean and Amir Khan

Frank Warren

Dale Winton

Congratulations to Amir Khan for your outstanding win last night (05/12).
---
06/12/2009


Steve and the boys just returned from the aptly named `hideout` (which is in the middle of nowhere, according to Steve - abandon your sat nav!)

Three more tracks in the bag. One written by Ian McLagan (ex-Small faces/Faces), now of the Bump Band. One by Dennis Greaves of Nine Below Zero. Lastly, one from the writers of Everlasting Love, Buz Cason/Mac Gaydon, who are so delighted they are sending Steve more material. So, six in the bag, four to go!
---
29/08/2009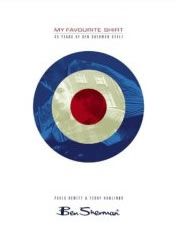 Steve`s long overdue biography is back on track after unforseeable delays. Paolo Hewitt (celebrated author of many best selling books) is set to top and tail and complete the book with steve.

Due to a heavy schedule Paolo has not been able to commit until now.


---
29/08/2009


Recording at the Hideout Studio was extreemly successful and a great time was had by all. Three tracks finished and Steve is currently collecting/writing material for an album.

F five hours of film shot for inclusion in the ongoing documentary - work in progress.

The people who have contributed so far are:
- Martha Reeves
- Huw Llangton (Widowmaker/Hawkwind)
- Paul Weller
- Roger Daltrey (The Who)
- ...and many other friends of Steve`s through the years.


---
29/08/2009


Harry Goodwin V&A Exhibition 2010


Celebrated Top of The Pops photographer, and friend, will be having his photos exhibited at the Victoria and Albert Museum. Harry snapped just about everybody in the 60`s, 70`s and 80`s, and has a vast catalogue of iconic photos - Jimi Hendrix, The Beatles et al. Scheduled for Spring 2010
. Also, a book of the exhibited photos is scheduled, and will be compiled by author Alwyn Turner. This will be on sale at the exhibition which will tour the country after the run at the V&A.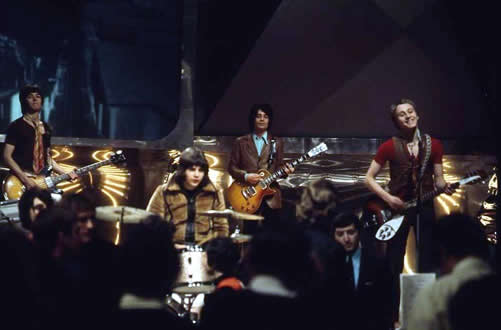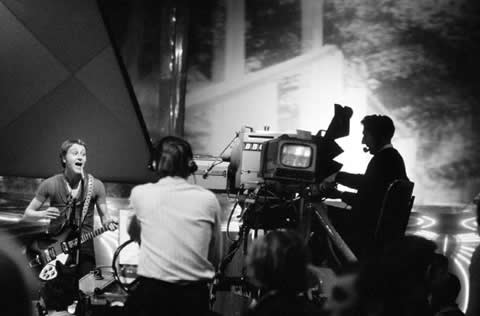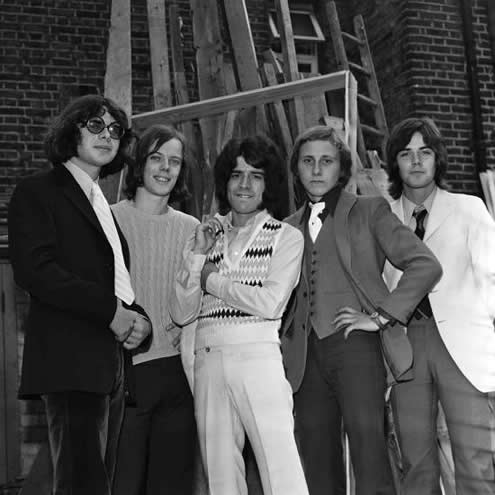 Images Copyright Harry Goodwin
---
04/08/2009


Steve is currently at The Hideout Studios recording new material.
---
19/07/2009



Studio dates have been confirmed for recording with Soul Survivors.
---
07/06/2009



Steve is compiling his tracks with a view to going back to the studios soon.
---
07/06/2009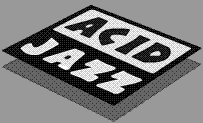 Steve has unearthed and sent two unheard love affair tracks to Ed Pillar, who is compiling Rare Mod 2, after the success of the first album.
---
05/01/2009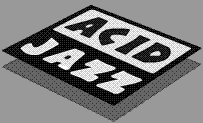 Acid Jazz Records compilation due out February, titled Rare Mod.
UPDATE: Out Now and selling like hot cakes. Well done Ed and Rich. Click here to buy at Amazon
---
30/11/2008


GiveLandMinesTheBoot are currently holding an auction on eBay to raise funds for this very worthwhile cause.

Steve has donated a signed pair or black and white trainers, which you can bid for here.

Best hurry though - the auction closes on December 4th!
---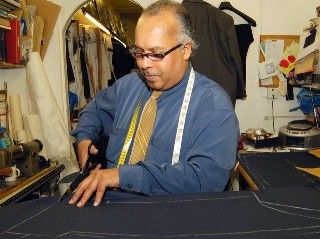 Tailor George Dyer was interviewed for his thoughts on Mod tailoring as part of the new BBC2 fashion series British Style Genius
http://www.myspace.cm/threadneedleman

The series starts next week , Tuesday 7th October 9.00 - 10.00pm

http://www.bbc.co.uk/britishstylegenius/index.shtml?style=street
---
28/08/2008


Steve`s book, as yet untitled: Steve is in talks with a renowned music biz author who has had published many books. This will be available next year (hopefully). Updates to follow...
---
28/08/2008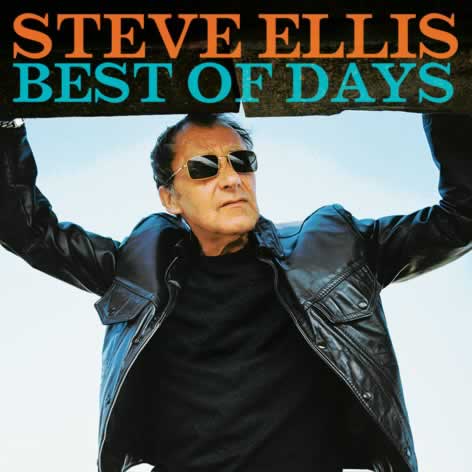 Best of Days was recently released and reviews have been very positive.
We would suggest buying online - it`s quicker and often the price is lower...



---
24/05/2008


Steve was recently introduced to Andy Lewis by Mr P. Upshot is, Steve was asked to do a track for his new album.
---
24/05/2008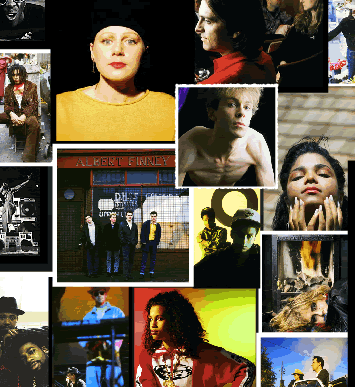 New Album scheduled for release in July.
Details to follow...

Lawrence Watson recently visited Brighton and completed Steve`s album cover.
---
16/04/2008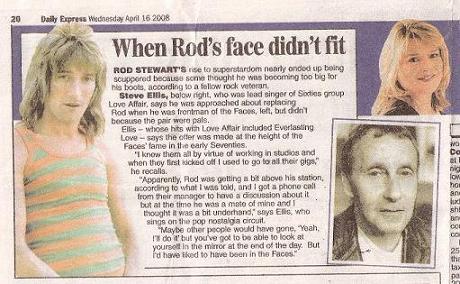 ---
20/03/2008



Angel Air issue DVD/CD on April 7th, which also happens to be Steve`s birthday (He has been dropping hints for weeks and has his eye on a mobility scooter - Kev, the webmaster. PS. Sh!t, I`m sacked if he sees this.)
---
20/03/2008


Charity Single is completed for TCT and ITU combined charities.
Tracks as follows:
Brand New version of Everlasting Love (not heard before)
Brand new track by Peter
Live version of Everlasting Love with Paul Weller and Steve Cradock
---
08/01/2008


James Hoggarth`s Evening Show. Steve will be guesting tonight - Tuesday, 8th Jan at 9 o`clock.
---
21/11/2007

Charity Single. Steve is currently writing two tracks for Teenage Cancer Trust and another charity for single release in the new year.

Word is Peter Ebdon (former World Snooker Champion, and currently English Champion) will be guesting on B-vox. Steve says "I just hope he comes in on cue!".

Update: Click here for photos.
---
15/09/2007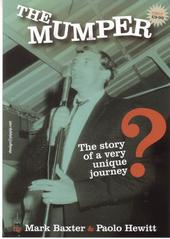 Mark Baxter and Paolo Hewitt have a new book out called The Mumper
Available from Mono Media Books
ISBN: 0955557305.
---
27/08/2007

Dave Hazard, Sensei, Friend and Karate Legend has a new book coming out. Dave is a world renowned Karate instructor whose life story is a must read. We thoroughly recommend.

Available 7/10/07 from WATERSTONES or W.H.SMITH. ISBN: 9781844544806.
---
27/08/2007
Mike Smith Van Appeal Update: Steve just received a letter to the effect that Mike will be taking delivery of his van shortly. Great news - Thanks to everyone who took part.

Update: Sadly, Mike passed away recently, but did manage to spend some time out of hospital with his wife.
---
06/08/2007

| | |
| --- | --- |
| | Ashley Beedle and the London Heavy Disco Review will be putting out a brand new Heavy Disco re-edit of ANGELA by ELLIS from the album Riding on The Crest of a Slump backed with the original version. Limited edition 12" vinyl (numbered). |
---
06/06/2007


Prime Arts have teamed up with Robin Hood Partnerships, the charity which partners with U.K. businesses to enable them to support poverty.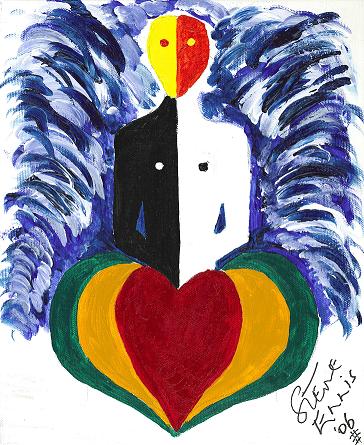 http://www.prime-arts.co.uk/news.php?id=14
---
25/05/2007


The film Control about the life of the late Ian Curtis is completed and scheduled for release. Read more here:

http://www.imdb.com/title/tt0421082/
---