Latest News
Steve has been back in Black Barn with pal Paul Weller and Black Barn Crew. A co write entitled "Just to Simplify" is in the can and will be included on the 10 C.D. Box Set as a Bonus track. The Box Set is provisionally called FINCHLEY BOY and is a career retrospective encompassing all bands Steve has been in and guested on other bands albums+ rare Demo`s. Scheduled for release through DEMON next spring more information to follow in due course.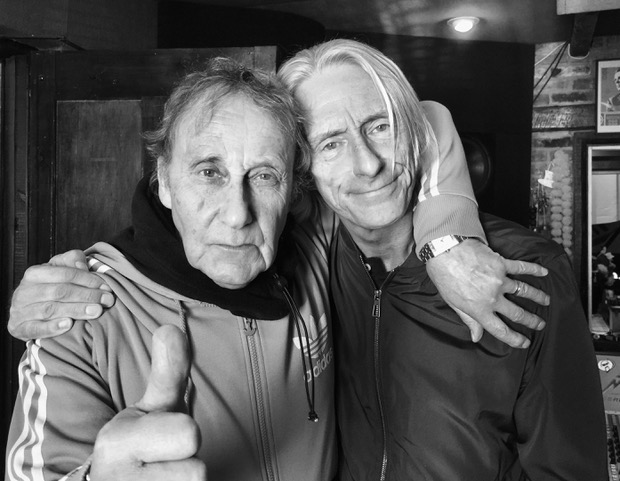 ---
Interview with Steve on CatTALES:

https://www.cattales.co.uk/104-the-one-with-love-affairs-steve-ellis/
---
Interview with Steve in the Express:
https://www.express.co.uk/entertainment/music/1533214/love-affair-steve-ellis-pop-soul-60s-band
---
A recent interview with Steve Parkin on BBC Sounds (skip to 3 hours 15 mins):

https://www.bbc.co.uk/sounds/play/p0b49c20
---
Interview with Steve in Shindig Magazine: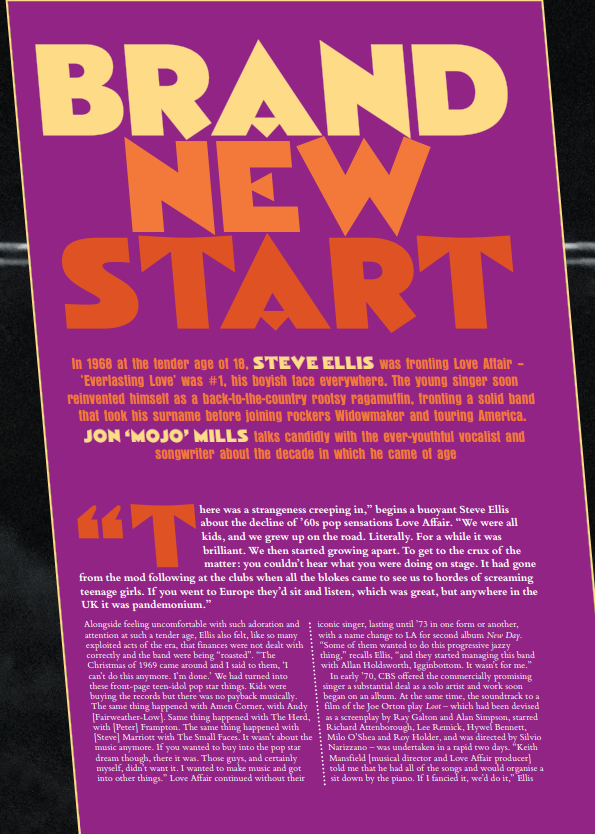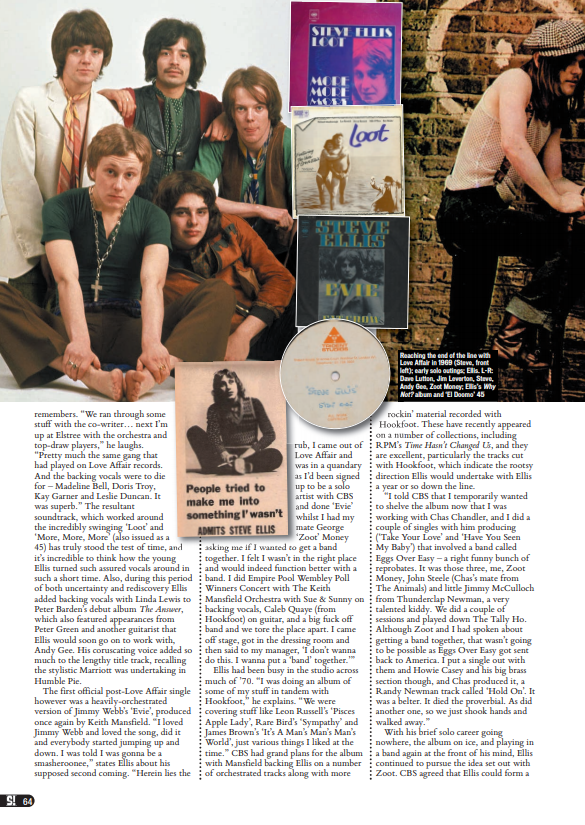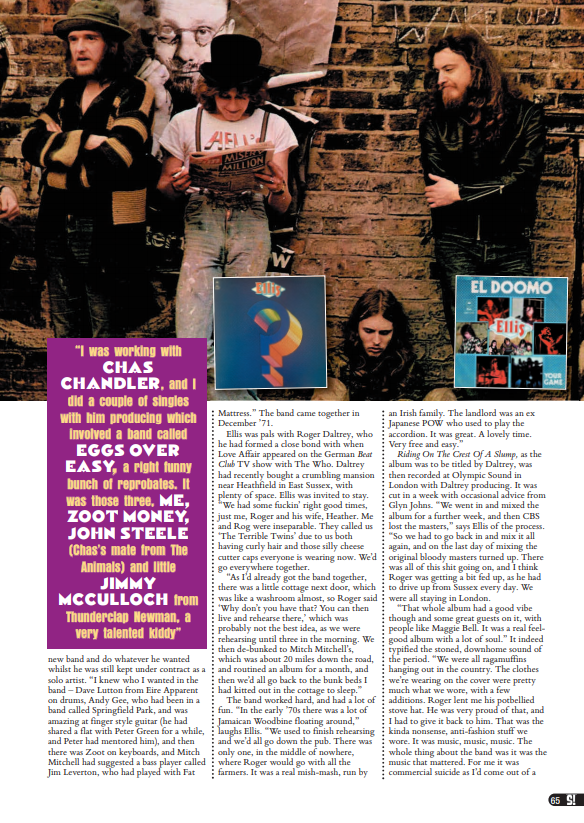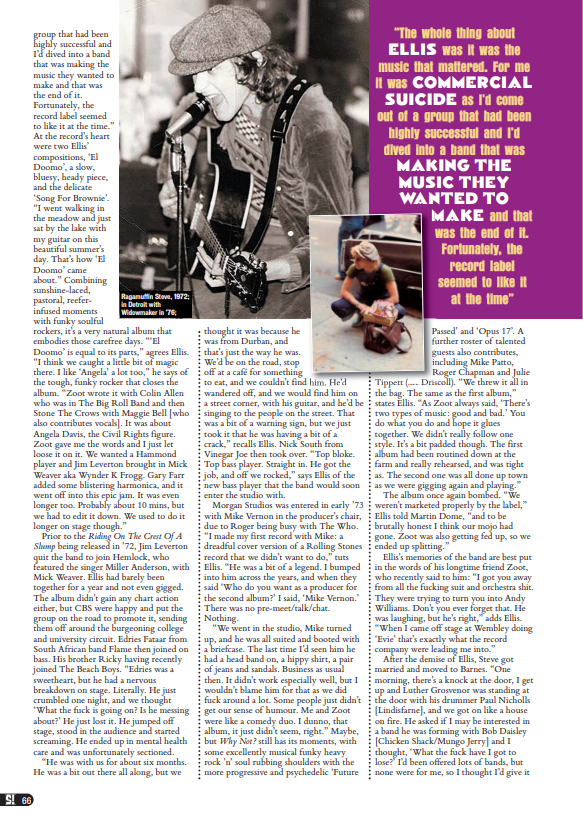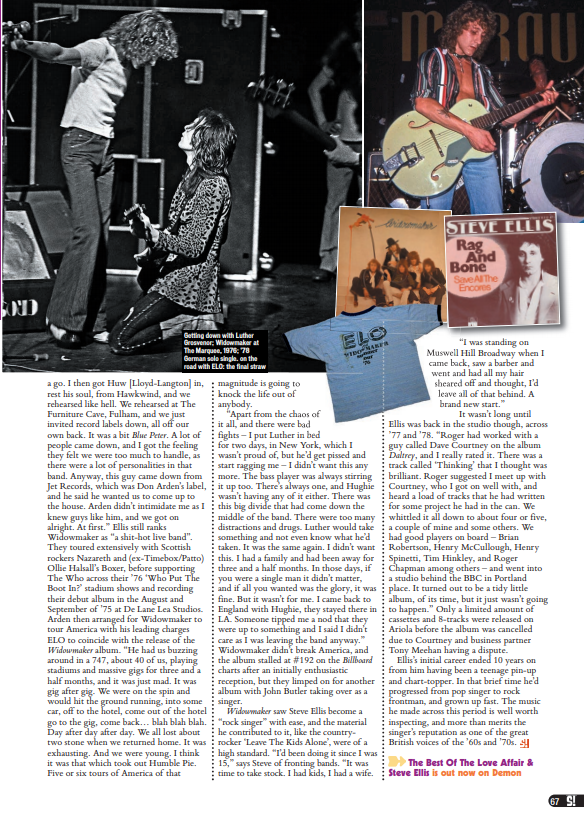 ---
Listen to The Modcast #96 - Eddie Piller with Steve Ellis:
https://www.mixcloud.com/totallywiredradio/190121-the-modcast-eddie-piller-with-steve-ellis/
---
The Best of Love Affair and Steve Ellis in the charts: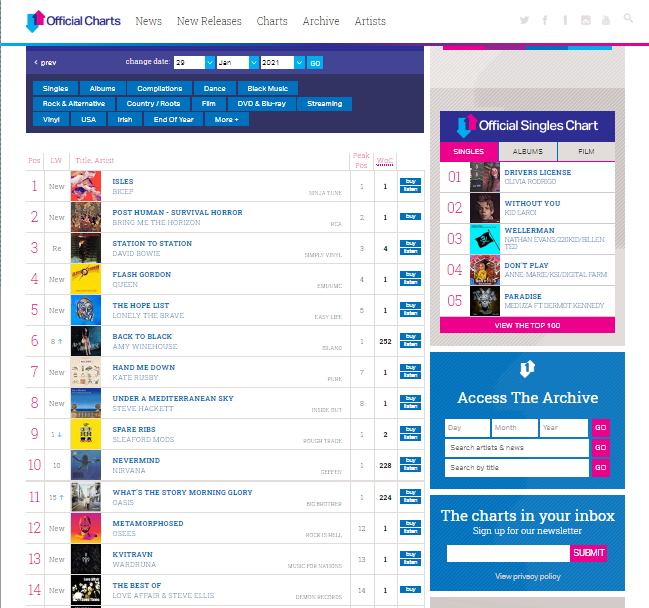 ---
New interview with Steve from the Sunday Express:

---
New interview with Steve from Record Collector: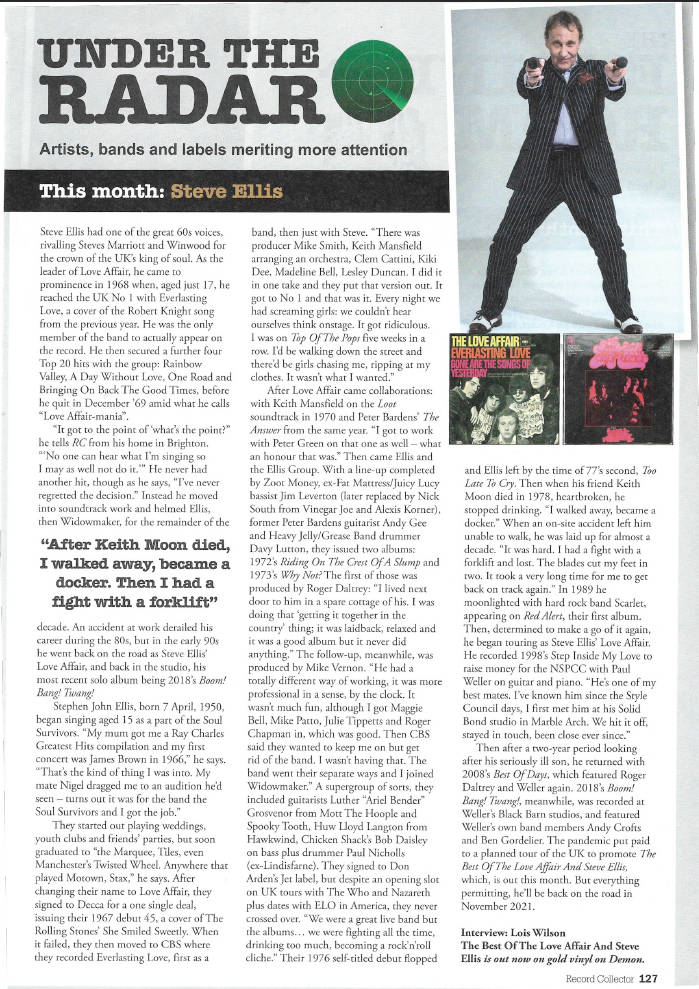 ---
02/04/2017
Steve is being inducted into the MUSIC WALK OF FAME in July on Brighton Pier alongside the likes of The Who, Norman Cook a.k.a. Fatboy Slim and others and is the brainchild of respected songwriter David Courtney who recently opened a FOOTBALL WALK OF FAME in Manchester and the inductees included Sir Bobby Charlton one time Manchester United and England Legend.

More details to follow...
---
02/07/2016
New Article in The Strange Brew:
http://thestrangebrew.co.uk/articles/steve-ellis-time-hasnt-changed-us
---
26/10/2013
From the Express: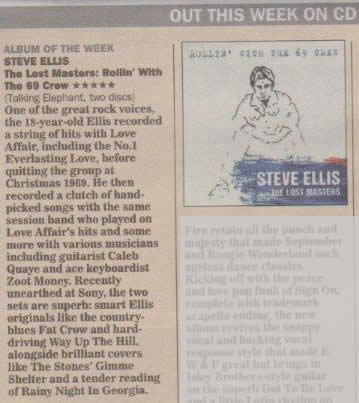 ---
30/08/2013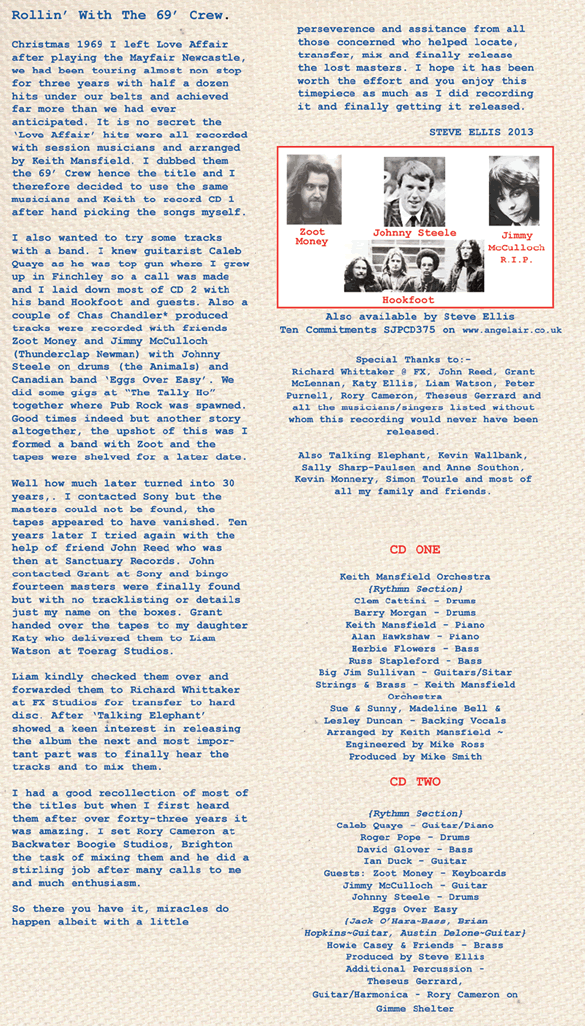 ---
29/05/2013
Catch Steve out and about on his upcoming tour...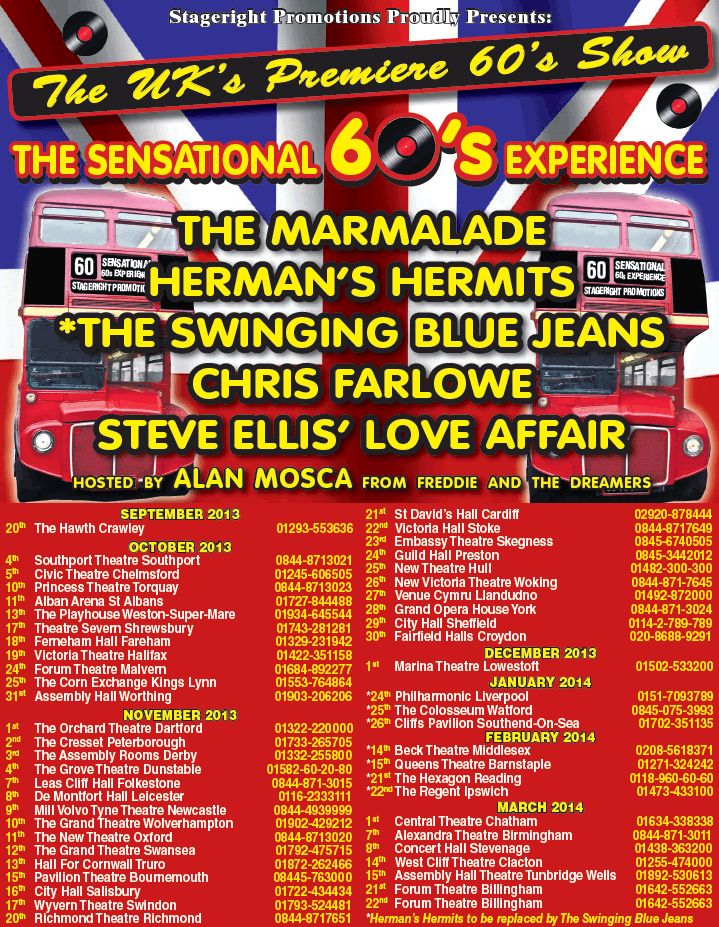 Additional date added:
Thursday 24th October 2013 - Forum Theatre Malvern Tel: 01684-892277 www.malvern-theatres.co.uk
Listen to Steve talking about the tour here: http://www.softrockshow.co.uk/interviews/item/22-steve-ellis
---
02/08/2012
Steve is currently touring, and standing in at short notice for Chip Hawkes who is very unwell at present we all wish him a speedy & full recovery. Check out the dates here:
http://www.ents24.com/web/artist/230/Gerry_And_The_Pacemakers.html


---
02/08/2012
Check out Steves latest interview here:

http://www.geoffandandy.co.uk/site/interviews/171-steve-ellis

---
02/08/2012
Tour winter 2013 - watch this space for details...

Stageright promotions Ltd. - http://www.stagerightpromotions.co.uk/

---
02/08/2012
"Auction for invisible injuries"

See also. http://www.themerseybeats.co.uk/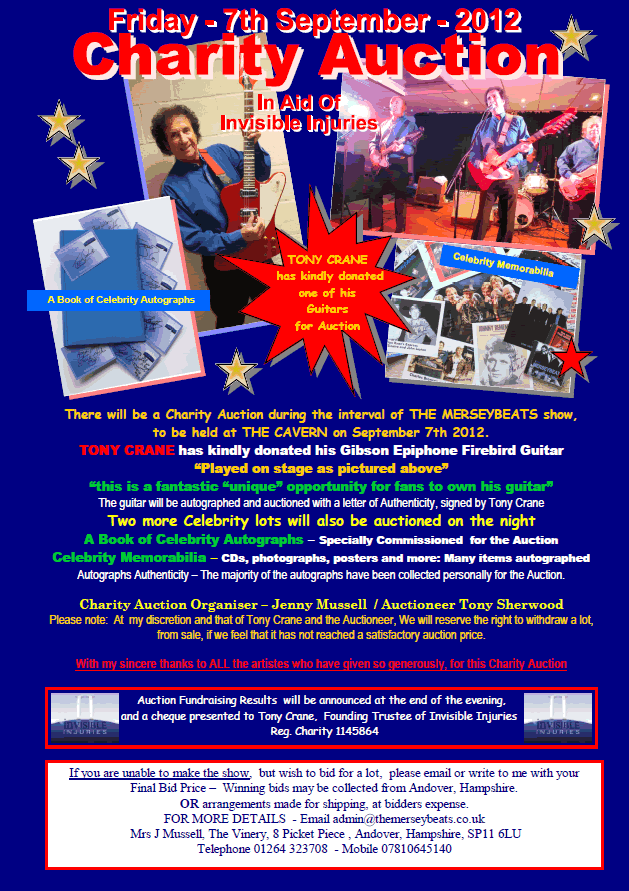 ---
02/08/2012
Interview with Steve on Zani Radio:
http://www.zani.co.uk/steve-ellis-the-everlasting-soul-speaks
---
02/08/2012
Steve & Terry caught up after 35 years as Terry has lived in USA since 1977 when they last bumped into each other when Steve was on tour there.They met & toured together in the 60`s & became best mates. Steve Quote: "Terry is world class & should have been massive,one of my favourite singers to this day".

Check him out here: http://www.terryreid.com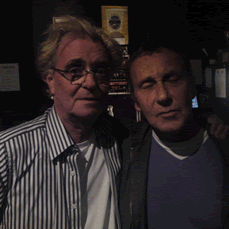 ---
21/03/2012
Steve is writing new songs for an E.P. and will be back in the studio shortly - watch this space.
---
21/03/2012
Keep an eye out for this new book, which will include Steve and unseen photos from the era. Link to follow when available.
'Mods – the New Religion!' by Paul `Smiler` Anderson is the story of how the Mod culture developed in Britain`s cities from the early 1950`s up to the end of the 60`s and is the most comprehensive study of the culture ever. Approximately 122,000 words in length, it contains interviews with Mods from all over Britain on how they saw the fashions and music change in their local clubs, and is the first book on the subject to ever include how Mod developed in the provinces as well as the major cities. Their stories are compelling, startling and often humorous, but told with an attention to detail second to none. As well as the regular Mods, my five years of research led me to key movers and shakers in the world of music, including legendary American soul singers such as Martha Reeves (Tamla Motown) and Eddie Floyd (Stax). Members of many bands have shared with me previously untold stories of groups such as The Beatles, The Who, The Rolling Stones, The Small Faces, as well as music icons such as Marc Bolan, Rod Stewart and Eric Clapton. From the fashion side, I have memories of people such as Lynne Franks (Founder of London Fashion Week and the person who set up the British Fashion Awards) and Mike McGras (PR to John Stephen, the man who created Carnaby Street).

The book will also feature some of the rarest ephemera in the world, including ultra rare record labels, club membership cards, posters and handbills.

Photos that have never been published before include images of Rod Stewart, The Small Faces, Steve Ellis, Sonny Boy Williamson, David Bowie, The Eyes, The Creation, The Muleskinners and many others. The book is due out early 2013, published by Omnibus.

---
21/03/2012
TRIPLEA Films have completed a Chris Farlowe Documentary which Steve is appearing in.
Now being edited -watch this space for updates.
---
21/03/2012
Paul Smiler Anderson has secured a book deal with OMNIBUS Publishing & will be releasing in2013.

New Tile.MOD "THE NEW RELIGION"..a must read
---
21/03/2012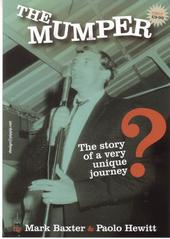 An update on the Mumper:
It has a new title: Outside Bet
Written by Mark Baxter & Paolo Hewitt. Directed by Sacha Bennett. Starring Bob Hoskins, Jenny Aguter, Adam Deacon & Lucy Drive.. it really is a must see.
Release Date.27/4/12
---
21/03/2012
Paul Wellers new album is now out. It`s called Sonik Kicks and is a belter a mix bag of great songs looped together with precision production...a must buy!.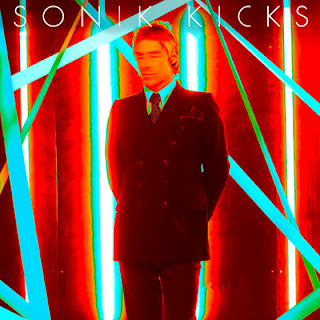 ---
16/01/2012
Don`t miss Steve on Vintage TV (FREESAT 515 or SKY 369) at 8pm on Thursday, 19th January.
---
31/12/2011
Steve would like to wish all of our visitors a Merry Christmas and Happy New Year
---
29/12/2011
Steve recently appeared on Vintage TV:
---
29/12/2011
Check out Steve`s interview with Geoff and Andy
---
18/12/2011
Check out Steve`s review in the Express: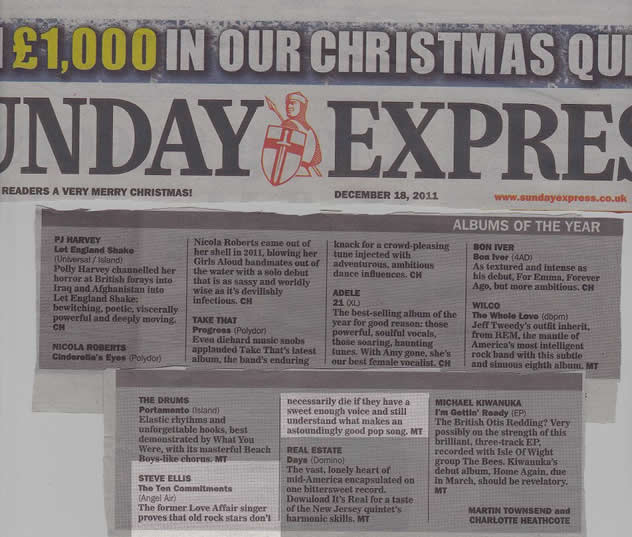 ---
19/10/2011
Read Steve`s interview on Zani.co.uk
---
09/10/2011
See Steve on the Alan Titchmarsh show, here:
http://www.itv.com/itvplayer/video/?Filter=276382
---
22/09/2011
Eddie Phillips new album is now out. Well worth a listen. Order your copy here.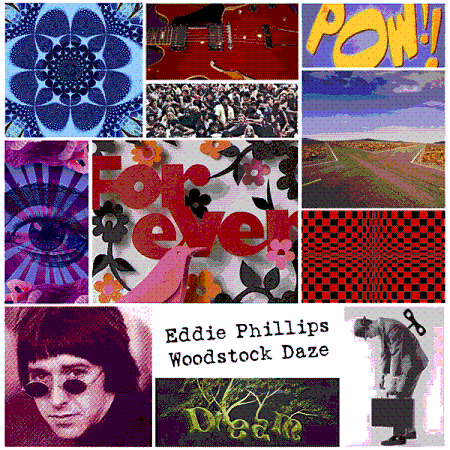 ---
12/08/2011
Ashley Beedle - well respected DJ, Mix-Master & mate of Steve has done a re-mix of War Train. Watch this space for details.
---
12/08/2011
Here`s something worth supporting:
---
09/07/2011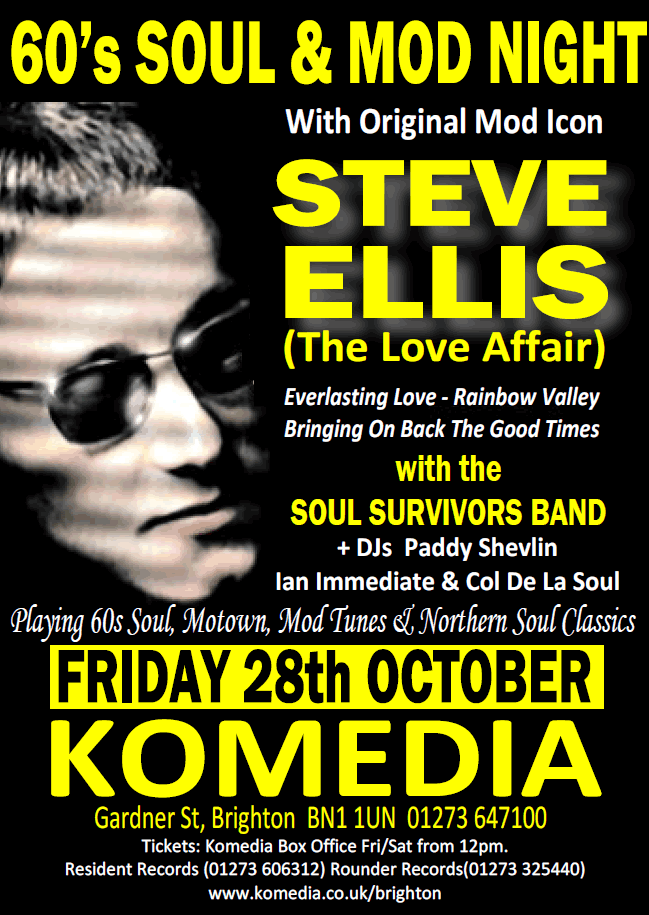 ---
10/04/2011
Details to follow of new album to be released in May (Angel Air Records)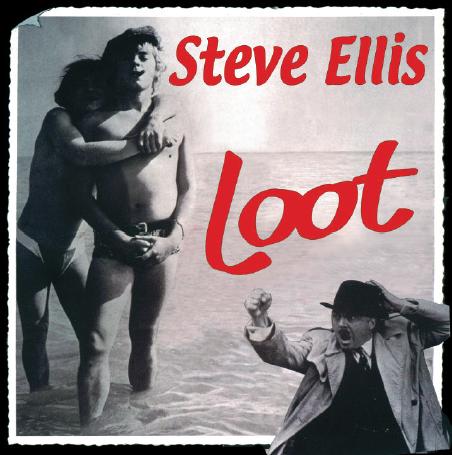 ---
30/01/2011
If you missed Steve on the Bridget Metcalfe Show, you can listen again here.
---
24/12/2010
Steve would like to wish all his visitors a very Merry Christmas and a Happy New Year.
---
30/11/2010
Steve has been in talks with Vincent Bosie and Brian Bell who did a short documentary on Steve some years ago. "Bosie" is currently in the USA filming several 3D documentaries. Upon his return tapes will be transferred and a short edit will be submitted to interested parties, all thngs being equal.
---
30/11/2010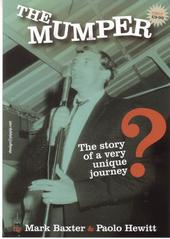 Great news! New working title: "All Weighed In (The story of the Mumper)"
Gateway Films and Talent Films will start filming 13th December. Bob Hoskins has been cast. Watch this space...
---
14/11/2010
Turns out that our Mr Ellis was a bit of a gangland influence!...
http://retrodundee.blogspot.com/2010/04/steve-ellis-jumper.html
---
31/10/2010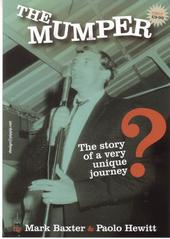 Mumper.... Great news. Mark Baxter and Paolo Hewitt`s book is shortly to be made into a film.
Good luck chaps.
PS. Don`t forget Bax - Steve`s playing the back end of the horse.
---
31/10/2010
Paul "Smiler" Anderson visited Brighton yesterday and showed Steve his project on the ultimate book of mod (no title yet). Steve says "Unbelievable amount of research by Smiler. He has spent the last 5 years writing this book and has sourced hundreds of unseen photos and images".
Currently looking for publisher. This book will be the Mod Bible!
---
31/10/2010
Finally found: 1970 solo album which Steve recorded with Keith Mansfield, Hookfoot and others. Tapes currently with Sony and include tracks written by Elton John, Leon Russell, Neil Diamond, Terry Reid, James Brown, Tony Joe White, Rolling Stones, Rare Bird and many others. To be sorted through... and possibly released next year.
---
31/10/2010
New album news. Album completed and mixed. Sceduled for release 2011. Provisional Title "Rise and Shine (The Hideout Sessions)"
---
23/09/2010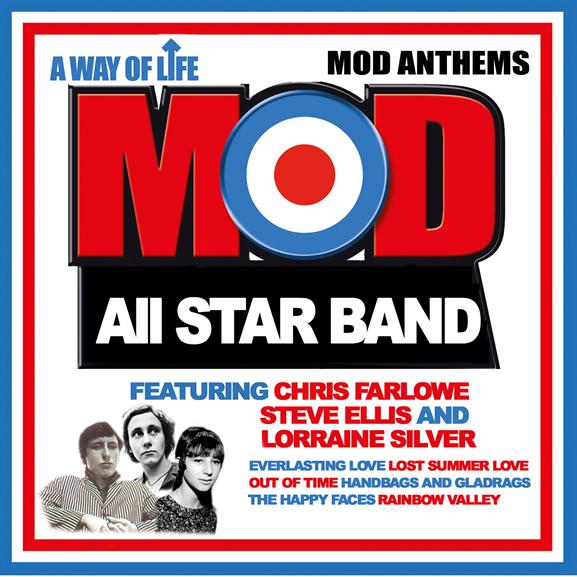 On 5th February 2011 @ the broadway Theatre in Barking, Essex.
Box Office: 0208 507 5607
---
23/09/2010
Listen to Steve`s latest interview with Geoff Dorsett:
http://www.geoffandandy.co.uk/library/media/2010-09-17_steve_ellis.mp3
---
05/09/2010
Steve is heading up to the Hideout for final mixing sometime soon. Watch this space...
Those that have heard the new album think its a belter!
---
05/09/2010
David Courtney is organising the below for Teenage Cancer Trust. Roger Daltrey will be presenting awards to winners of the various categories. David has asked Steve to appear with Jo Harman and her band. All things being equal Steve will be making a guest appearance.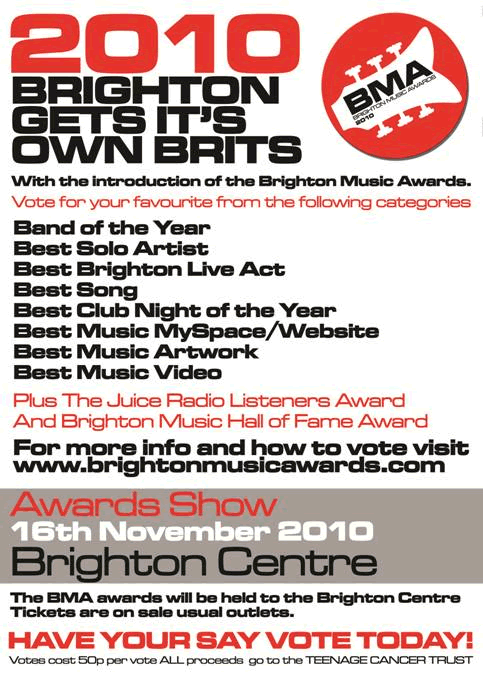 ---
22/08/2010
Documentary Progress: Most of the filming has been completed and is now due to go to edit. This will take quite a time as there are 30 hours of tape to trawl through. Steve`s friend, and ally, Graham White has picked up the ball and is running with it.
---
22/08/2010
Boys finished the album, and buggered off on holiday - all right for some! Steve going back in (with Ash) to mix it. Scheduled for release 2011.
Ian McClagan, Dennis Greaves, Cason Gaydon and Andy Lewis delighted with their song contributions. Plus additional tracks by Lennon & McCartney, Eddie Hinton and several obscure soul numbers - all in the bag. Also a couple of Steve co-writes.
Steve cannot recommend the Hideout enough: "The Hideout is ideal - it is in the middle of nowhere and all you can do is work on your music. Talented engineer and superb studio."
---
---